**everything in italics is a link**
We put together a list of our New Years' resolutions so you wouldn't have to do the heavy lifting. We believe that setting a list of goals that aren't impossible and can help start you off on the right foot is a great way to bring in the New Year. Out with the old and in with the new. Or, just continue to do everything you're doing right, and add in a few more things that may help you see parts of life from a different perspective.
1. Stay kind, stay strong, stay tough.
2. Take the time to curl up in your favorite place with a new book. If you haven't already read I Am Malala this will be your chance to learn about the girl that changed the course of education for so many girls. Naoki Higashida lets you in on his world of what it's like to be a thirteen year old boy living with autism, and he does so with elegance, poise, and grace in his memoir The Reason I Jump. Finally on our list, Liane Moriarty takes a classic story of women living in domestic roles in a "perfect" town and flips their world on it's head. Big Little Lies is both a book and an HBO series that you don't want to miss. 
3. Find the perfect lipstick color. We know it sounds so simple, but trust us, it's SO difficult.
4. Challenge yourself to do things that you wouldn't normally do. Learn a new instrument, run five miles, take an extra science course, go bowling. Do something that you consider outside of your comfort zone, and have the discipline to follow through. Trust us, you will grow from this experience, it doesn't matter how big or small. Just do it. 
5. Give your time to people who don't have their time to give. We give back through 13 Wishes, but there are plenty of ways to get involved in your community. If you're struggling to find an opportunity to get involved, you can create an opportunity to give back, or send us an email and we can help you with a project through 13 Wishes.
6. Stop fighting and start doing. Are you really passionate about something and spend time fighting it behind the keys of a message board, through any form of social media? That's great! You got the conversation going and kept what you feel should change relevant. 2018 is the time to take the next step and do something about it. Actions can speak louder than words.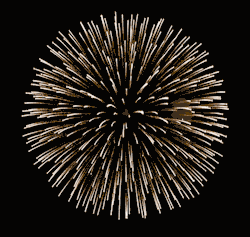 What are your resolutions? We are looking out for all of the great ones that you come up with! Tag us in your Instagram with @theyasisters and your resolutions.
Please reload